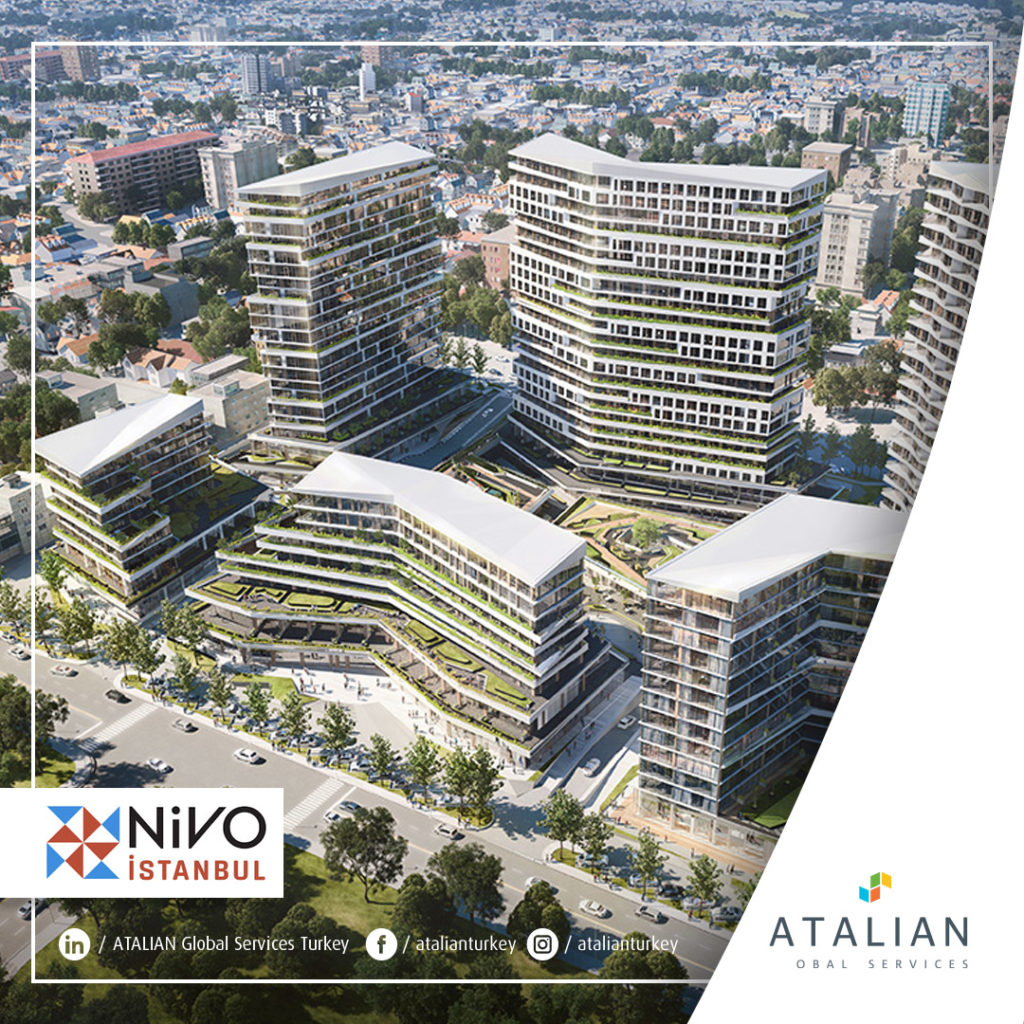 ATALIAN Turkey provides FM services for the Nivo Istanbul project
ATALIAN Turkey will provide FM services for the Nivo Istanbul real estate complex for the next 5 years. Since 13/09/2019, a team of 13 agents has been providing Cleaning, Safety, Technical services and Front of house for this first phase. Further calls for tenders will follow for the subsequent phases.
This real estate project, comprising 1,200 apartments and 204 shops, designed in 6 blocks over an area of 200,000 m², is located in the middle of many of the city's attractions, while being at the intersection of various transport options.Built by Cathay Group, Nivo Istanbul is the work of a team of architects renowned for their experience and authenticity. The project is distinguished by its modern silhouette and fluid architecture.
Nivo Istanbul also received three separate awards at the 2018 European Property Awards in the categories of "Best Turkey Mixed Project", "Best Turkey Office Project" and "Best Turkey Residential Project". Nivo became the only project to win 3 awards, distinguishing itself from its competitors by its unique structures that have become a new icon of Istanbul.