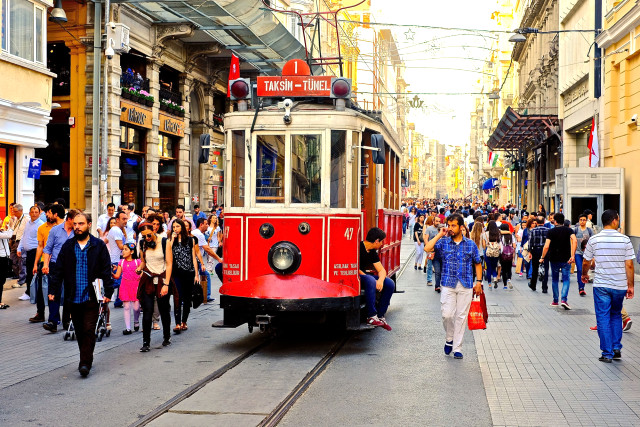 ATALIAN illuminates Istiklal Avenue by energy-saving luminaires
Istiklal Avenue, which is the first place for the tourist of Istanbul, has returned to its glorious days with a renewed appearance.
Istanbul Metropolitan Municipality collaborated with Atalian Global Services Turkey on infrastructure and superstracture works which was started last year in Istiklal Avenue.
Equipped with the spirit of avenue
ATALIAN procured 150 units lighting fixture for renewing project of Istiklal Avenue constructed by General Directorate of Construction in Department of Public Works and Engineering.
During renovation, in order to provide nostalgic style, project works were placed great importace to both creating required lighting quality and to provide energy efficiency on maximum level.
ATALIAN  which is providing facility services as one of top five in Turkey since 2013 renewed all lighting equipments with high efficiency products of Philips within the framework of superstructure works in Istiklal Avenue.