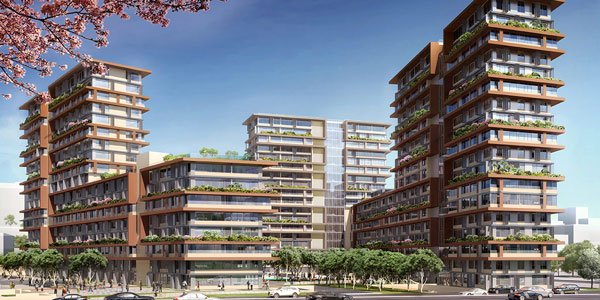 High-end Residence İnistanbul by İş GYO and Nef Chooses ATALIAN Turkey
ATALIAN Turkey has been chosen to provide FM services to residential complex InIstanbul, located in the Topkapi area of Istanbul, created jointly by property developers İş Gyo and Nef.
ATALIAN Turkey will be providing an array of services such as cleaning, security, technical services, reception and front of office, as well as customer relations services to this brand new complex, which will boast 8 apartment blocks and 2700 independent flats.
Each flat is equipped with a new design concept called "Fold home", which enables inhabitants to decide on the configuration of their flat by folding back foldable partitions.
This high-end residence also offers inhabitants additional amenities including a large garden, a small shopping mall, as well as fitness centres.
For this 2 year contract which began in February 2018, ATALIAN Turkey is  employing close to 60 agents for the first and second phase (6 blocks have so far been constructed) of the project with the aim of increasing that number to 118 for the third phase (when the 2 final apartment blocks will be finished at the end of 2018).