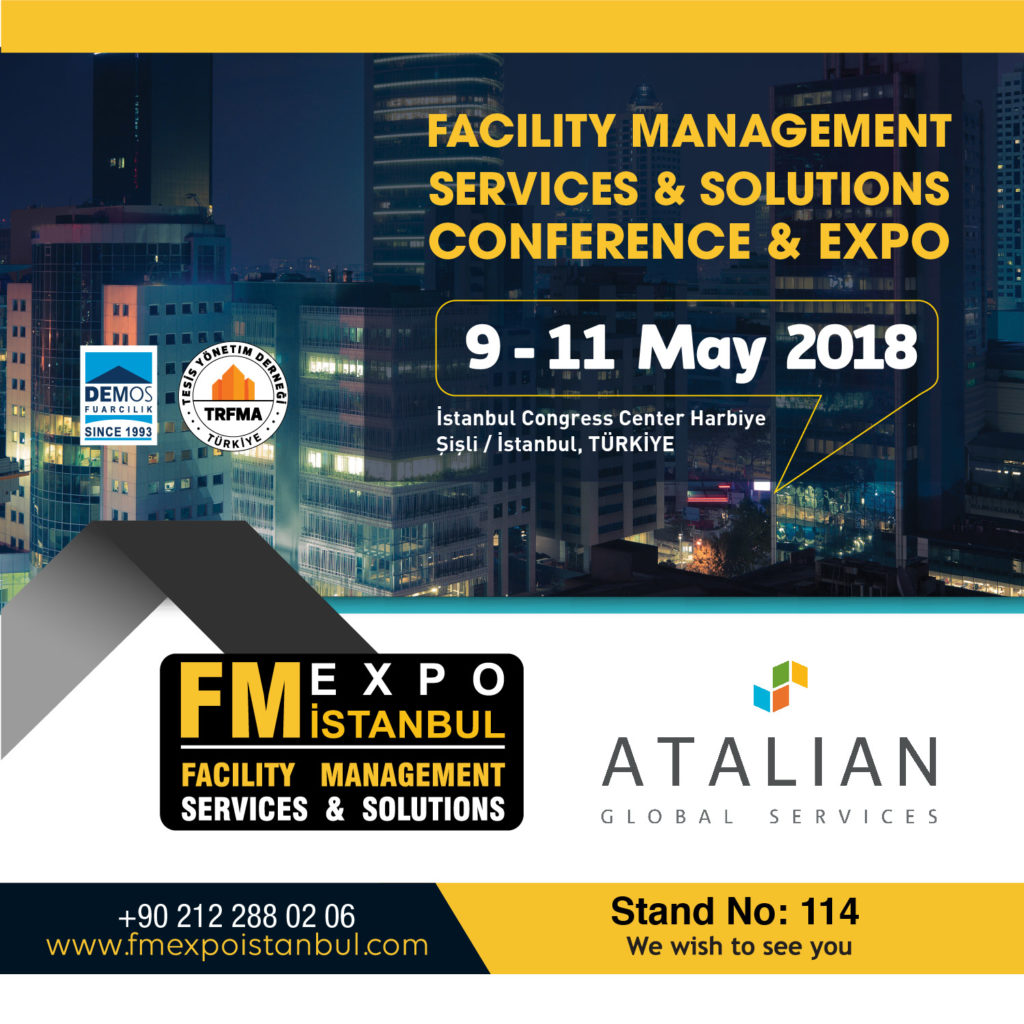 ATALIAN Turkey to exhibit at FM Expo Istanbul
As a founding member of the Turkish Facility Management Association (TRFMA), ATALIAN Turkey will be participating in the very first edition of FM Expo Istanbul.
Organized by the TRFMA, the tradeshow will take place from 9th to 11th May 2018 at the Istanbul Congress Center in Turkey.
The FM sector in Turkey has experienced significant growth in recent years, to become the second largest employer in Turkey. The TFMA was created in order to address the various issues relating to the FM sector. The organization aims to help professionals of the industry to promote and develop the sector in Turkey, to provide management services and to solve problems relating to the management processes of urban transformation projects.
The fair will bring together the largest companies of the FM sector to foster business development.
A number of conferences will take place during the event, dealing with industry-specific challenges, including the improvement of work methods and technological innovation in the field of FM.
For additional information visit their website: http://fmexpoistanbul.com/en/