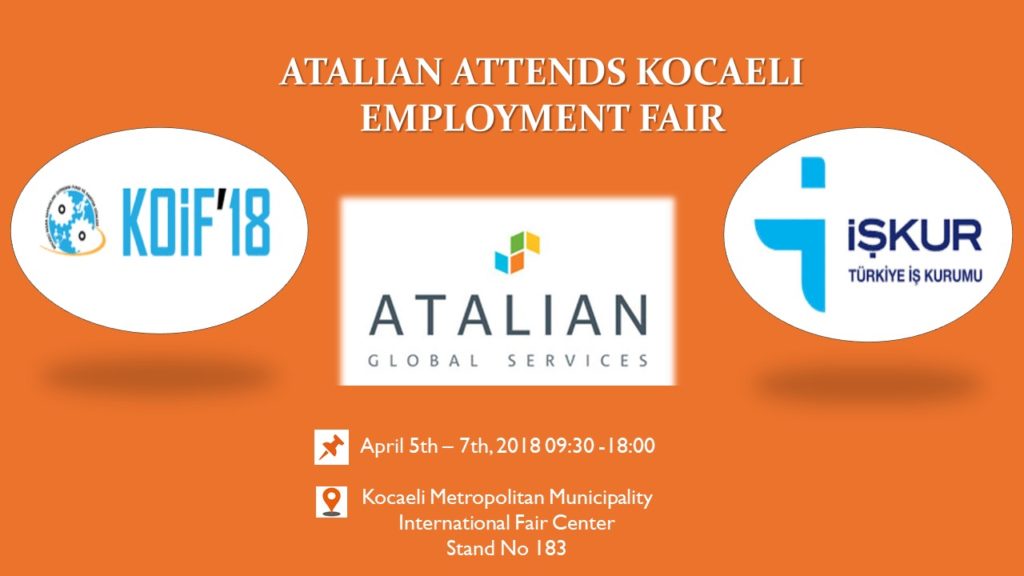 ATALIAN Attends Kocaeli Employment Fair
The KOIF 2018 Fair, which was visited by 44.000 people last year in the scope of fight against unemployment, opens its doors on Thursday, April 5th. Last year, 2.300 people were employed during the fair, and the number of visitors is aimed at over 50.000 for this year.
Internship / job applications will be accepted at Stant No: 183. Come and discover ATALIAN!