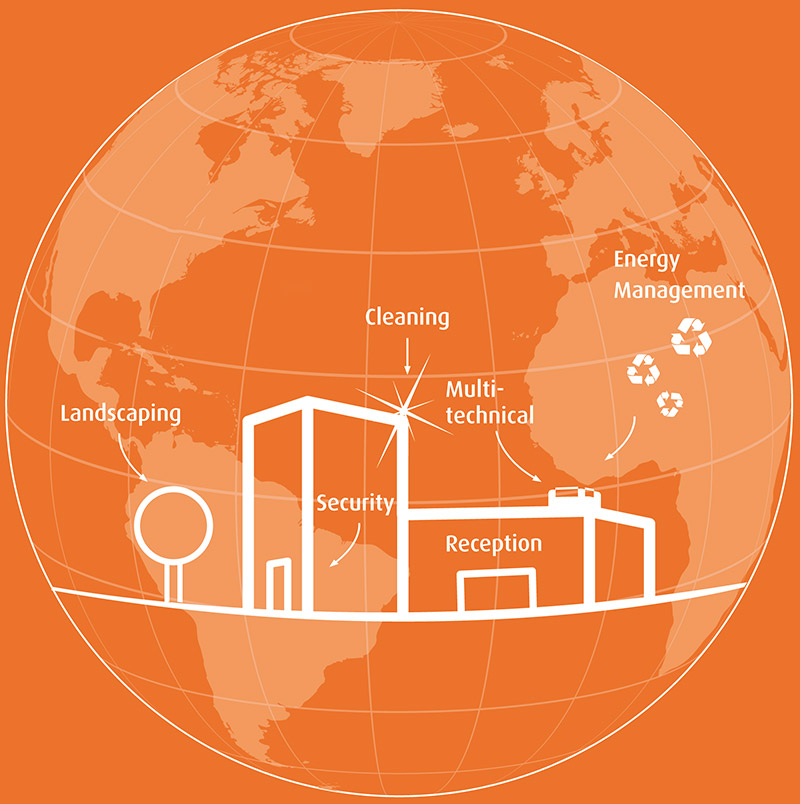 Differential services in facility management
Mert Başer, Atalian Global Services Turkey Facility Management Services Director said: "Purpose for us is to try to take services one step further as more efficient and less costly without any loss in comfort levels of our customers".
Can we get information about your company's services?
As Atalian Global Services we offer facility management, cleaning, security, technical maintenance, energy management and energy efficiency certification, construction & renovation, landscape and reception services with 6 thousand staff in Turkey. We make a difference in services we offer in Facility Management sector in Turkey especially with technical maintenance and energy management services.
Do services provided in the facility management area vary according to different structures?
When you mention facility management area, a very large service network, scope and the opportunity to offer services in many different sectors based on this emerge. Therefore, at this point our main goal for us emerges as providing the right service effectively. We plan the way we provide services and our structuring in all sectors we offer services according to our customer's needs.
How to determine the needs of a facility? What is done to determine these needs when it is hotel, residence or housing?
As Atalian Global Services Turkey, our approach of offering our facility management services consists of 4 stages: First stage; exploration and feasibility, second stage; projecting, third stage; management, fourth stage audit concept. These 4 stages requires different needs and information for each sector. When the project is hotel, residence or housing, the purpose for us is to try to take services one-step further as more efficient and less costly without any loss in comfort levels of our customers. We adopt this approach and try to apply it when determining the needs.
What are the advantages for investors and end users of operation a building by a company that provides facility management services?
"Common Management and Common Purchase" approach is adopted in the services offered. This allows our customers to deal with one company in all services that are out of the scope of our customers' own expertise and save service purchase costs. In this way, the possibility of crosschecking between services emerges and the problems are interfered faster and more effectively.
What is the trend of the sector both in abroad and in Turkey? How do you see the future of the industry?
We see now that all of a business process has been transferred to a specialized institution through outsourcing. This approach is more common in Europe and America however, this sector in Turkey is developing more and more every year and customer awareness is increasing. I think that the approach of facility management service will be adopted as multi-service supply instead of single-service purchasing approach in the following years. As Atalian, we adopt this approach and we develop our structure and service approach in this way.
Source: mallreport.com